FACULTY
YULIA BERRY, NEFI Founder, Artistic Director and Flute/Recorder/Chamber Ensemble Faculty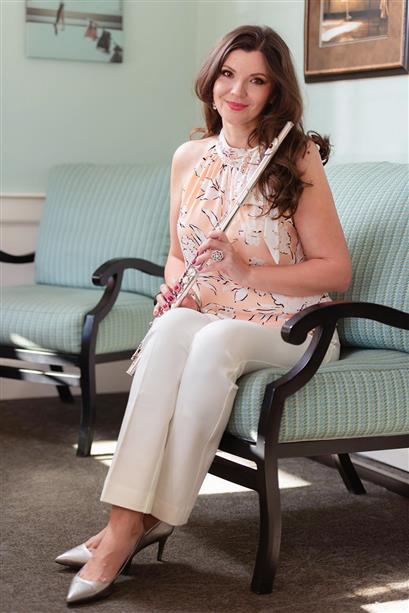 Yulia Berry is American flutist and teacher of Russian origin with over 25 years of continuous performing and teaching experience, both in the US and Russia.
Yulia Berry is Founder and Artistic Director of New England Flute Institute, where traditions meet exploration. NEFI nurtures musical development, performance skills and inspires artistic excellence in all our students - from beginners to emerging professionals - by offering well-rounded music education, access to learning resources and opportunities to work closely with some of today's leading Flute Artists.
She has been residing in Boston, MA where she owns her successful Yulia Berry's Flute Studio.
Her students actively participate in local festivals, play in various community orchestras of the Greater Boston and won placements in the New England Conservatory's Massachusetts Youth Wind Ensemble and Baroque Ensemble, the Boston Youth Symphony Orchestra (BYSO), Junior and Senior Districts, All-State Festival, and the Longy School's Ensembles and Orchestras.
Yulia Berry along with renown Italian flutist Onorio Zaralli founded Web Flute Academy - an online institution, using best e-learning tools, blended with live webinars and offered worldwide.
Yulia Berry is Co-Founder and Sponsor of the Annual Open Flute Competition "Young Virtuoso", held in Saint-Petersburg, Russia since 2012 and also supported by the Foundation of Maestro Yuri Temirkanov
She was interviewed by a popular Internet magazine The Flute View and later became Editor of Chattoir Editorials - the Internet community, created for artists and musicians. On this platform she interviewed and promoted some of the best and brightest musicians of today.
Yulia Berry has fine computer and programming skills and created many websites, digital products and Mobile apps. She is also Creator and Developer of the popular free mobile app All About Flute.
Yulia Berry has earned the Doctor of Music Arts (DMA) degree focused in Flute Performance, Pedagogy and Music Education from the Saint Petersburg State Conservatory named after N.A. Rimsky-Korsakov (Russia) and the Bachelor of Arts in Music degree with Majors in Flute Performance, Music Education and Band Conducting with Honors (Cum Laude) from The Saint-Petersburg State School of Music named after M.P. Mussorgsky in Russia.
She has regularly performed as Soloist and with chamber groups in many venues and festivals. She also performed, toured and appeared live on TV with the popular Russian ethno-rock group "Vermicelli Orchestra". Her recent performances include Trio Russe concert in Boston.
Romanian-Canadian composer Marius Herea, Italian flutust and composer Onorio Zaralli and American composer Eugene Magalif dedicated their pieces to Yulia Berry.
---
ONORIO ZARALLI, Mentor, International Star Guest Teacher and Performance Coach (ITALY)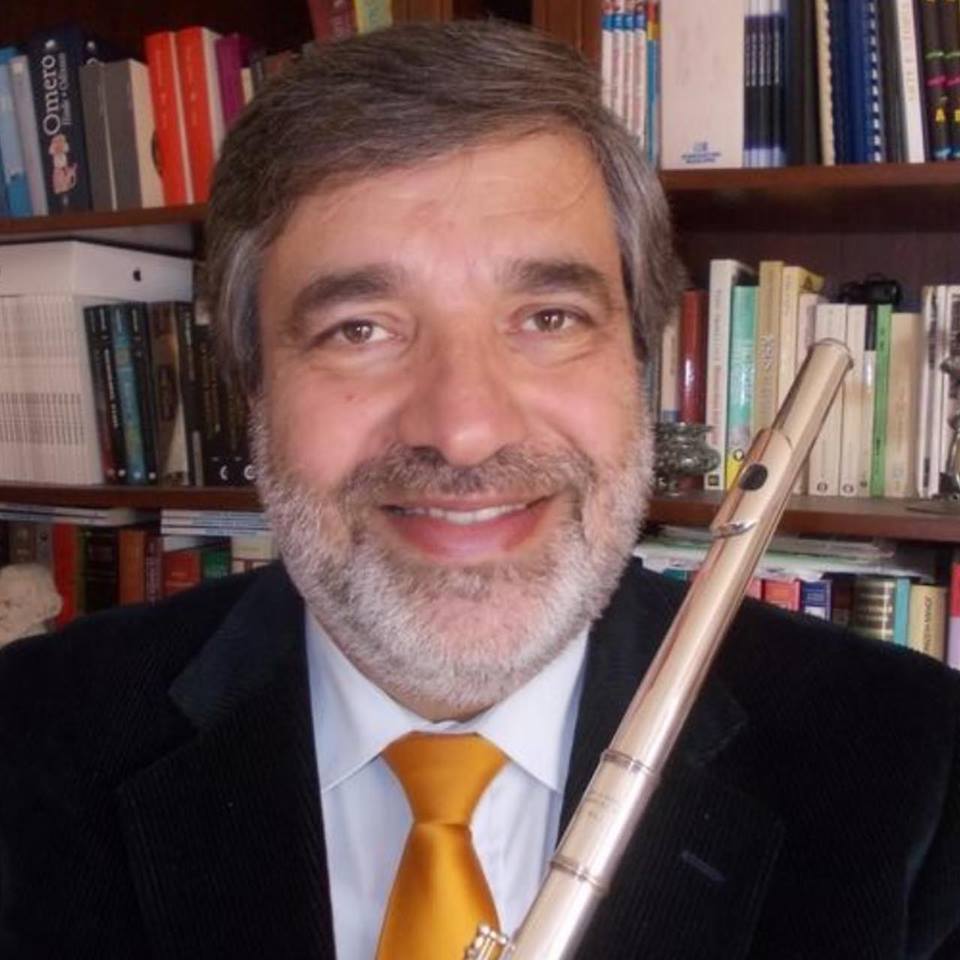 A winner of many National and International competitions, Onorio Zaralli has given solo concerts in France, Italy, Russia, South Korea, Australia and USA. His performances were broadcasted on radio and TV all over the world. He played with the Bucharest Radiotelevision Symphony Orchestra, the Sanremo Symphony Orchestra and the Accademia Nazionale Di S.Cecilia Symphony Orchestra.Onorio Zaralli is the author of many books, including MOZART, Concerti per flauto - Ypothekai, IN CONCERTO, Il controllo dell' emotività nelle pubbliche esecuzioni - Concerto Italiano, SUONARE CON L' ANIMA, Autocontrollo e sviluppo integrale, MULTIMEDIALITA' PER TUTTI - Argo, MUSICA IN JEANS - Bulgarini, and LEZIONI DIGITALI - Academia Universa Press.

Onorio Zaralli was the Artistic Director of the Concerto Italiano Music Festival, Italy (1986 - 1991) and the Italian Music Festival in Saint-Petersburg, Russia (1994), and the President of the International Music Festival and Competition, Italy (1997)

Onorio Zaralli gave master classes in Italy, Russia and USA. He has taught on faculty with the Conservatorio di Musica "S. Cecilia", Roma and currently is the President and teacher at The Accademia Flautistica Veneta, Padova.
Onorio Zaralli and Yulia Berry are Founders of the Web Flute Academy.
---
MILES FELLENBERG, Collaborative Pianist and Performance Coach
Hailed by Cleveland Classical as performing with "fiery energy," American pianist Miles Fellenberg is regularly invited as a pianist, conductor, and educator throughout the United States and abroad. Known for his versatility and extensive repertoire, Fellenberg has led a multifaceted career and is highly sought after by singers, instrumentalists, and pianists.
Fellenberg has taught, coached, and mentored students across four continents. He is the Founder and Executive/Artistic Director of the New Jersey Young Artist Piano Competition, which offers gifted pre-college pianists the opportunity to attend a series of workshops, masterclasses, and compete for significant cash prizes. In 2016, he was a guest teacher for the National Youth Orchestra of the USA. He has served as a staff pianist/accompanist for the Massachusetts Institute of Technology, The Juilliard School, Aspen Music Festival & School, Castleman Quartet Program, New York Summer Music Festival, Delaware Valley Opera, New Hampshire Opera, Oberlin-in-Italy Opera Program, and was a guest artist-in-residence at the Franz Liszt Conservatory in Quito, Ecuador. Fellenberg was on the faculty at Church Street School for Music & Art, Brooklyn Musical Arts, and the Rappahannock Summer Music Camp (VA). Fellenberg is currently on the faculty of InterHarmony International Music Festival (Italy).

Fellenberg is a Doctor of Musical Arts candidate at the New England Conservatory. He holds a Master of Music from The Juilliard School, a Bachelor of Music from Oberlin Conservatory and a Precollege Diploma from Manhattan School of Music.