Parent Review
Saturday, May 28, 2022 by Yulia Berry | Testimonials
Thank you to a parent of my student for leaving a wonderful review on Google!
I really appreciate it!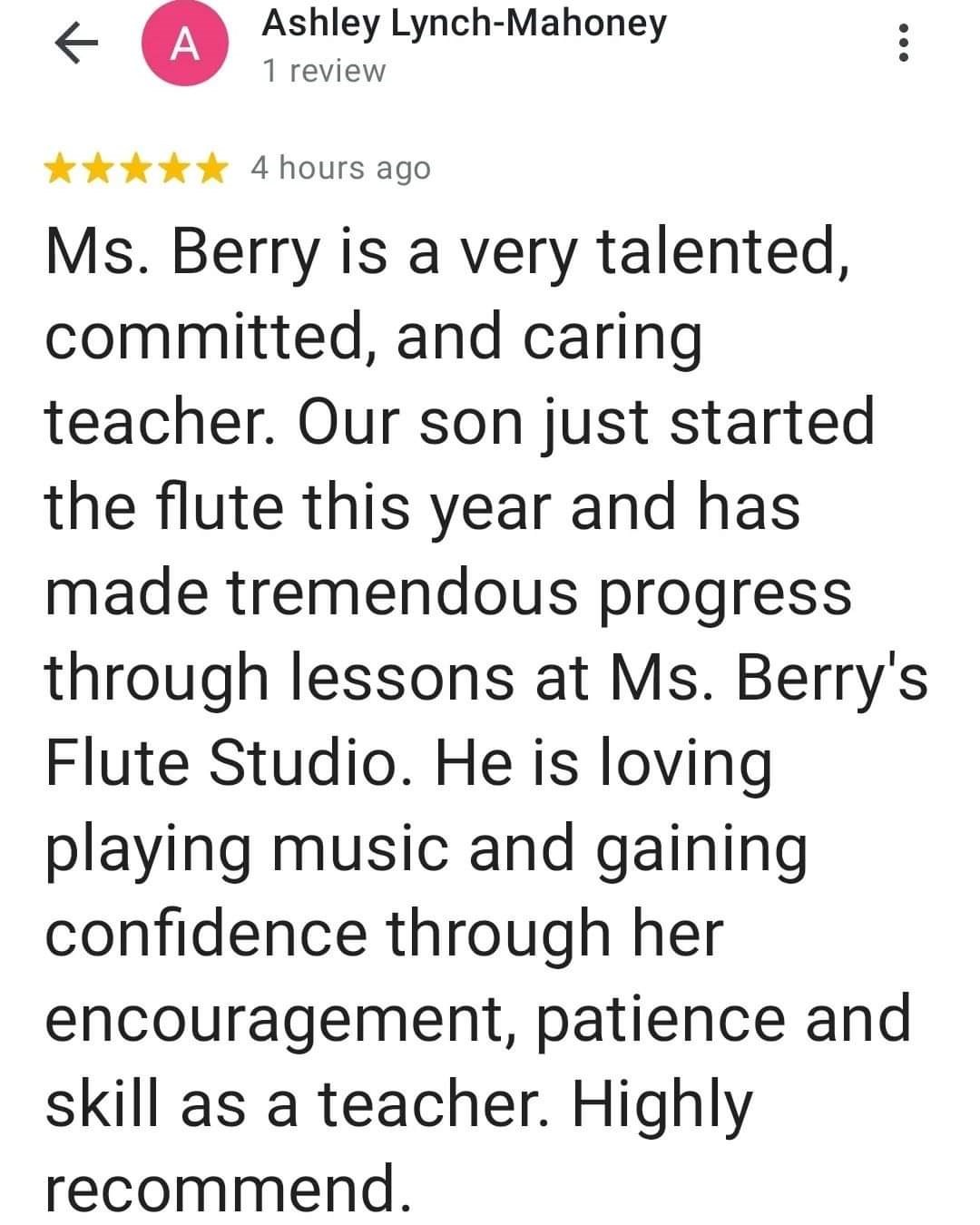 Music teacher' testimonial
Tuesday, February 23, 2021 by Yulia Berry | Testimonials
Thank you, dear Liz @elizabeth.leehey for this testimonial! I really enjoyed our recital together a year ago and look very much forward to new concerts in the close future! I loved the clarinet ensemble!
➡️ Elizabeth Leehey is a very professional and successful teacher with many amazing students! She is very passionate about making her students to fall in love with music and enjoy playing the clarinet!
Her website is https://www.elizabethleehey.com/